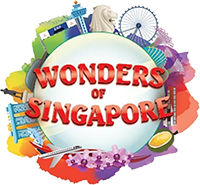 20 September 2022 / 18:00 - 23:00
FUN IN THE WILD WITH MICCAI 2022
MICCAI 2022 Gala Dinner will be hosted at River Wonders.
Singapore is known for its diverse heritage and rich culture. To welcome MICCAI 2022 participants to the lion city, we will celebrate the treasures in Singapore by combining innovative yet familiar icons that bridge the old and the new. From futuristic LED robotic walkers to world class "Made in Singapore" entertainers, we will feature adult centric activities scattered around the park to entertain our delegates.
Not forgetting, Singapore is a nation that loves to eat, food is definitely the way to the soul. All participants will get to sample interesting snacks and drinks we proudly call US!
Look on as we bring you WONDERS OF SINGAPORE @ RIVER WONDERS!
The buses will depart from Resort World Sentosa Convention Center Entrance which is located next to Hard Rock Sentosa Hotel. The buses will start to depart at 17:30.